Collections of the Museum: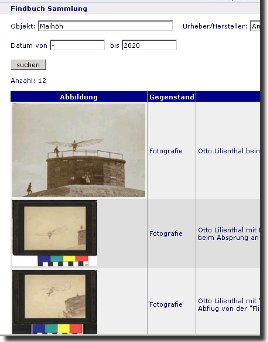 The most important items in our collection are the Lilienthal archives: they contain everything that is known about the first successful glider pilot: his essays, documents, including a photo archive, replica and models of all known gliders and Lilienthal's aircraft. Moreover, the brothers Otto and Gustav Lilienthal were prolific inventors of steam engines and toys, as well as initiators of numerous social and cultural projects.
Models of aircraft, from the time before the first successful flights represent the early, pre history of aviation and the prehistory of the aircraft.
A collection of hang gliders. The museum acquired the largest part of this collection from the private Collection of G. Burghardt, Germany (approximately 170 hang gliders).
Special ideas and developments in aviation: for example, the realization of a wing flapping engine.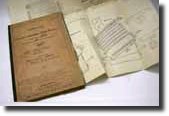 Our museum library contains about 6,000 titles.